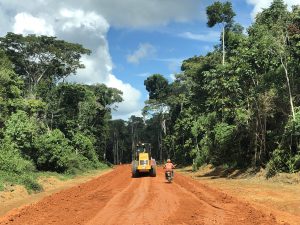 PRODIGY is a research project within the concept "BioTip – Exploring the limits of the resilience of ecosystems" of the German Federal Ministry of Education and Research. PRODIGY is dedicated to the interdisciplinary research of a possible biodiversity dependent cascade of ecosystem, climatic and social tipping elements in the Amazon region.
To this end, six research institutions in Germany as well as six international research institutions collaborate in this project.
The project is coordinated by the Institute for Environmental sciences at the University of Coblenz-Landau and runs from March 2019 to February 2023 (1.Phase). The application for the 2.Phase (03/2023-02/2025) has been submitted.