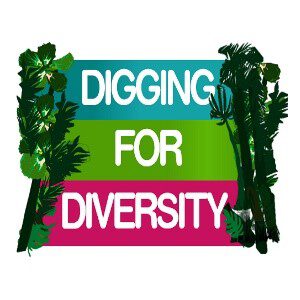 Digging for diversity
We aim to dig deeper into the fascinating world of research about diversity and social-ecological tipping points in the Southwestern Amazon and to provide an insight into interdisciplinary science and teaching. Our goal is to foster dialogue among natural and social scientists, but also among civil society and practitioners. The research we cover is conducted in the frame of the research project PRODIGY, funded by the German Ministry for Education and Research (BMBF). Since we are an international project, episodes are published in English, Spanish, and Portuguese.
Buscamos profundizarnos en el fascinante mundo de la investigación sobre la diversidad y los puntos de inflexión socio-ecológicos en el suroeste de la Amazonía y ofrecer una visión de la práctica académica interdisciplinaria. Nuestro objetivo es fomentar el diálogo entre científicos y científicas naturales y sociales, pero también entre la sociedad civil y profesionales. La investigación que hacemos se da en el marco del proyecto de investigación PRODIGY, financiado por el Ministerio alemán de Educacióne Investigación (BMBF). Como somos un proyecto internacional, los episodios se publican en inglés, español y portugués.
O nosso objetivo é aprofundizar no fascinante mundo da pesquisa sobre diversidade e pontos de rupturasócioecológicos no sudoeste da Amazônia e fornecer uma visão sobre ciência e ensino interdisciplinares. Nosso objetivo é fomentar o diálogo entre cientistas naturais e sociais, mas também entre a sociedade civil e profissionais. A pesquisa que cobrimos é realizada no âmbito do projeto de pesquisa PRODIGY, financiado pelo Ministério Alemão de Educação e Pesquisa (BMBF). Como somos um projeto internacional, os episódios são publicados em inglês, espanhol e português.